The Next Five Years.

A summary of my short and long-term goals would include providing and maintaining a fully-functional and useful website for myself and students. I also aim to be fully "fluent" in the use of my current instructional materials in order to deliver the best content possible. This includes prioritizing certain investigations and supplementing with additional material from other sources. Finally, as I am slowly embracing more of a leadership role; I would like to continue increasing my own capacity a) in the mathematics itself and b) as a math instructional leader/coach. This may come through professional or personal development or through additional university study.

I anticipate change in much of the content delivery of mathematics with the demand for digital content increasing by the minute. However, I also anticipate (and embrace) a call for balance between going digital (not just for digital's sake) and the personal, "paper and pencil" doing of mathematics.

The diversity of my network is evolving. I'd like to think that I have at least 48 new peers (plus instructors!) that I can turn to for advice or collaboration through the MSUrbanStem fellowship. My network has grown further this year with my involvement in the CS4ALL initiative. Between these two groups, I am connected to teachers from across the city and across the STEM fields. I believe it is important, however, to stay connected to 1) teachers of other subjects 2) students and student leaders 3) parents and grandparents of students. The diversity of the network will be reflected in the diversity of our work together and the direction and outreach of future work.

Abandoning (some of) the past has been a central theme from this year's classwork and has been reflected in my own personal growth as well as in my classroom. I am definitely sharing more through twitter and facebook and my website…even a year ago I had an account with neither facebook nor twitter! Rethinking math lessons and the structure of a typical math class has also been a major focus this year with my math network. I can truly see the value in both of these personal "innovations" and will continue to use them.

A collection of resources to help me (or you) achieve my goals:

Resources/Sites/Articles

Website Maintenaince: http://www.webpagemistakes.ca/maintain-website/

http://blog.usabilla.com/7-easy-ways-to-maintain-your-website/

Coordination of resources: Blendspace: https://www.tes.com/lessons/tips

A collection of Math Lessons already prepped on Blendspace: https://www.tes.com/lessons/search/math

Connecting with Connected Math (CMP3) https://connectedmath.msu.edu/news-and-events/news/making-connections-cmp-teachers-discussion-group/

My Personal Learning Network

PLC (Professional Learning Community) Members – Network 6 – google classroom

TLI (Teacher Leader Institute) members (Network 3, 6) and partners Erikson Institute and DePaul University

CPS Department of Mathematics

CS4ALL/Code.org cohort – connected through google classroom

MSUrbanSTEM facebook

@MSUrbanSTEM


Potential Funding Sources

Donorschoose.com

School fundraising

http://www.adoptaclassroom.org/

http://www.cfegrants.org/ Chicago Foundation for Education

Target stores - https://corporate.target.com/corporate-responsibility/grants

http://www.nctm.org/Grants/ - Grants, Scholarships and Awards from the National Council of Teachers of Mathematics









​
Powered by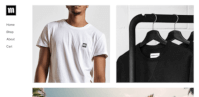 Create your own unique website with customizable templates.