Possible Dilemmas
As I implement my ImagineIT project, a pair of dilemmas revolving around curriculum and assessment may present themselves. As far as curriculum goes, with the specified goals of my project, I may have to adjust timetables or the goals themselves. While I am sure to cover certain areas by the school year's end, for the sake of having something to work with in the coming months, I am contemplating adding on goals/language that reflect current or soon-to-be-studied topics. (The alternative would be to force subjects into the project that may not sync well with what is actually happening in the classroom.)

​A second possible dilemma involves assessment. Despite the fact that I will give specific criteria for student projects, I can almost predict a wide-range of work from very high quality to low quality. This may or may not be due to access to technology. This may or may not be due to experience in this type of project (especially in a math class). To be fair to my students, I must be sure they have samples or models and clear expectations. I must evaluate projects based on those expectations, giving most bias to the actual math.
Powered by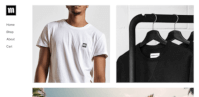 Create your own unique website with customizable templates.